Meribel is a picturesque resort renowned for its excellent location in the heart of the Three Valleys, the world's largest ski area. This resort offers something for everyone with its traditional village charm, buzzing après-ski scene and incredible 600km of slopes to explore on its doorstep.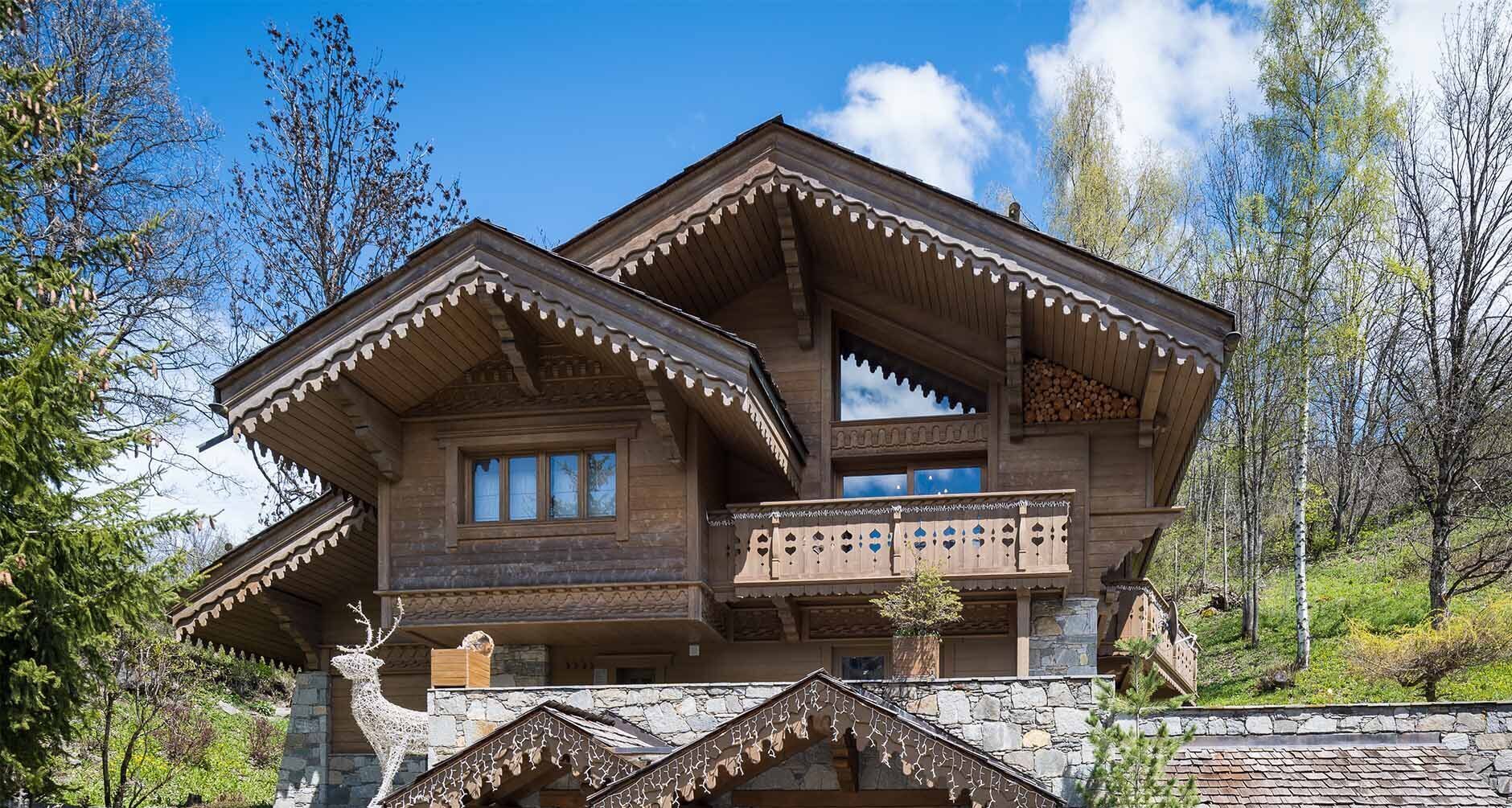 Chalet Mariefleur
The opulent furnishings and impressive facilities make Chalet Mariefleur the ultimate choice for your next mountain retreat. This 11 person chalet is nestled in the picturesque Mussillon hamlet, just a short stroll from the centre of Meribel. With its own cinema, steam room, sauna, Jacuzzi, billiard and bar, Chalet Mariefleur is equipped with everything you need and more for your getaway.
See More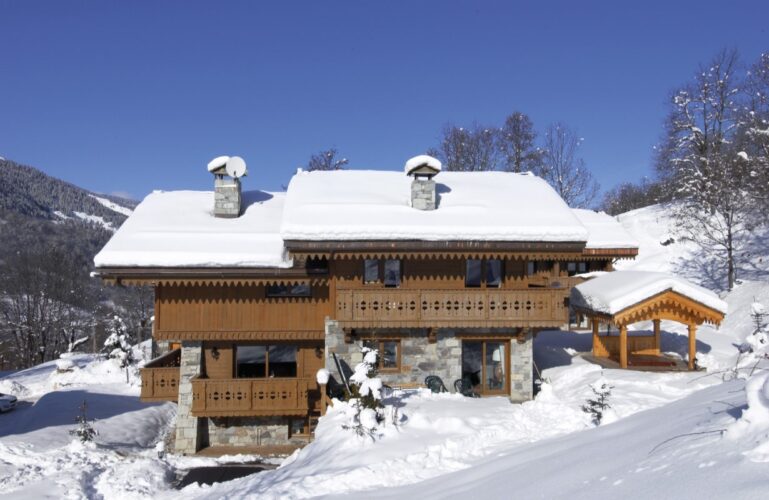 Chalet Marielaine
Chalet Marielaine is a stylish chalet that blends contemporary design with traditional Savoyard architecture. There is an outside Jacuzzi on the terrace so you can unwind as you watch sunset behind the mountains. This chalet is located in the Mussillon hamlet and can sleep up to 7 guests in three modern bedrooms.
See More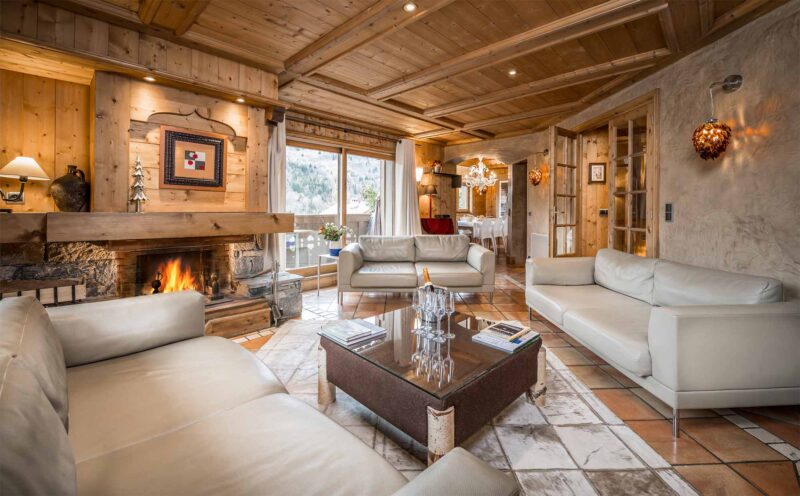 Chalet Brioche
Chalet Brioche is a beautiful, south-facing chalet in the chocolate-box Mussillon hamlet in Meribel. The large terrace is equipped with an outdoor hot tub and sauna, the perfect spot to relax after a day on the slopes. The combination of elegant furnishings and carved wooden features make this 9 person chalet a unique and stylish choice for your next winter getaway.
See More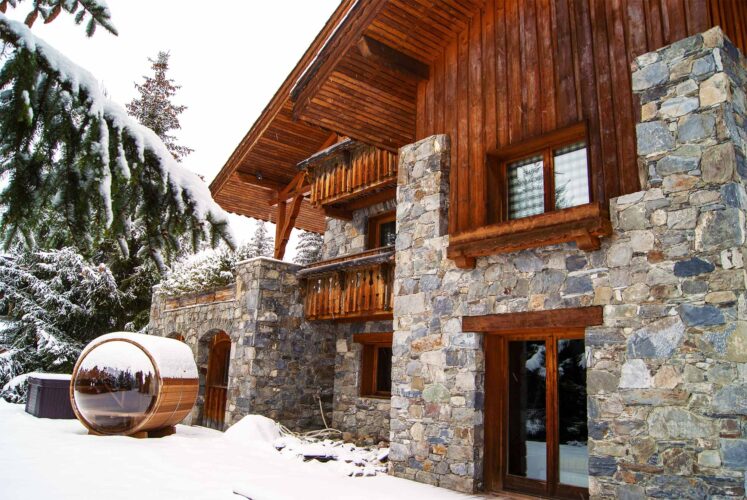 Chalet Etienne
The beautifully furnished Chalet Etienne, located in the much sought after Meribel Village, accommodates up to 15 people in seven bedrooms. The spacious outdoor terrace boasts stunning views of the slopes and has been equipped with a sauna and outdoor hot tub.
See More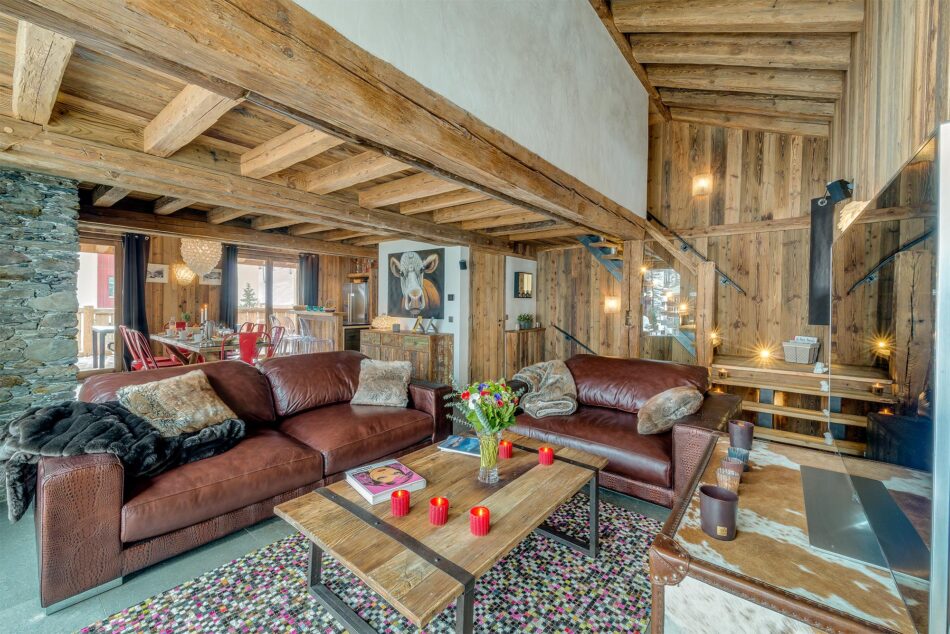 Sign up to our Newsletter to receive news & offers